Different Styles in Christmas Light Bulbs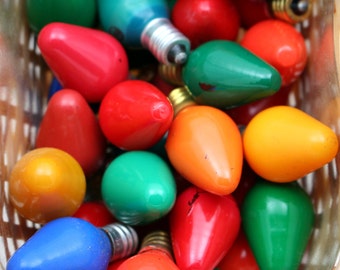 When Christmas arrives or one starts thinking about the festive season, one also starts planning about the lights and the kind of Christmas light bulbs to purchase. Needless to say, the market is full of all kinds of styles, colors, and designs in these lights. There is a wide array of Christmas lights available today, and what you use is entirely up to your taste, needs, and budget. Christmas time is the time to celebrate, spend fun times with loved ones and decorate your home with lights. A Christmas decoration is simply incomplete without those lights. One can place those lights on the Christmas tree, as well as in other places around your home.
Mini Christmas lights bulbs
Mini Christmas lights are getting increasingly popular, and those styles come in different looks and assortment. Depending on what your decorating scheme is, one can go for the lighting that meets their needs. The e strings of mini lights carry a chaser bulb inserted into the last socket and the little bulb little different than the rest of the bulbs on the string. Thus, one can easily tell as to which bulb makes the lights chase and keep the lights blinking on and off. One can look for different patterns and colors in those minim lights as per their personal preference. Those compact lights are getting very popular for decorating trees, and they also create much less heat than full-sized lights.
The LED Christmas light bulbs
LED Christmas lights are getting popular as they are bright as well as huge energy savers. However, these lights offer a different optical quality, and most Christmas-lovers feel that it lacks warmth. Still, the huge variety available in the Tree Candles and traditional Tree Candle Holders, customers are going ahead and buying LED Christmas lights.
Globe and icicle Christmas light bulbs
The icicle lights have narrow long bulbs while globe lights are round. The globe lights give offer a warmer illumination and shed more light because of their shape. These especially look good along roof edges and are more popular for outdoors.
Bubble lights
These bulbs have a small glass tube of colored liquid that projects from the top. Once the lights are switched on, the liquid gets heated, the bubbles rush up the tube and create a unique look.
Different Shaped Christmas light bulbs
Today, one can get Christmas lights in almost any shape they want. Whether one is looking for Santas, snowmen, sport team logos, those differently shaped lights can break away the monotony of a long strings of bulbs, and add more style and character to the lighting display during Christmas.
Get a good mix of Christmas light bulbs to create an eye-catching and unique Christmas décor this season. People still prefer to see bigger light bulb string on their outdoors and prefer using the mini Christmas lights indoors. Whatever lights one aims for, just make sure that the final results are stunning, and you can make the Christmas time even more special.
Comments
comments