5 Bright Ideas for Living Room Lighting (Lighting Series)
By Tim Smith
The living room is where most of us share conversation and entertainment on a regular basis. Why keep this space in the dark like a regular cave? Lighting the living room is an art itself, allowing you to downplay areas under construction while highlighting fantastic artwork or fireplaces. Illuminate this busy space with fixtures and light angles that work for almost every home.
Although this old-fashioned fixture may seem too vintage, sconces are still a smart lighting choice because of their unique angle. They're normally installed around eye level, allowing light to shimmy up the wall into a bright shaft formation. Use them in pairs around a fireplace or even around artwork like this decorator decided to do. The fixture itself can be in almost any imagined style, from sleek shapes to ornate designs. Walls and adjacent living areas glow with perfect lighting from sconces.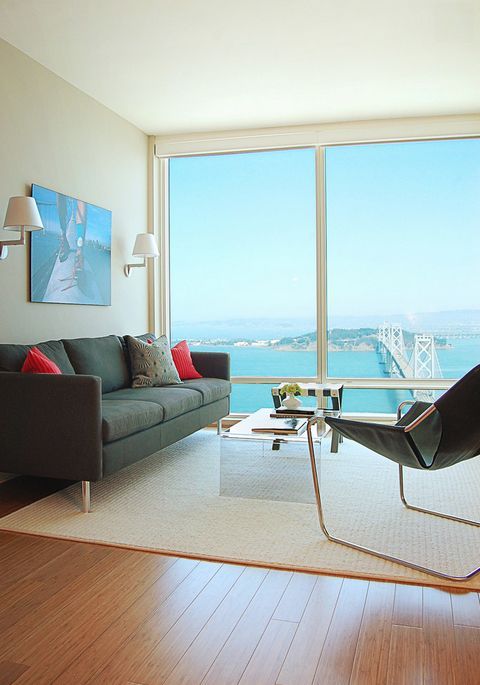 Use Chandeliers for Formal Spaces
Chandeliers aren't just for the dining room— they work well in areas with a more formal design. Install them directly above a sitting area or coffee table, for instance. This decorator used the chandelier off to the living room's side where people entered the space. Chandeliers don't have to hang down into the living room, but can also be more flush to the ceiling itself. These chandeliers offer necessary light while creating a more artistic look to the ceiling itself.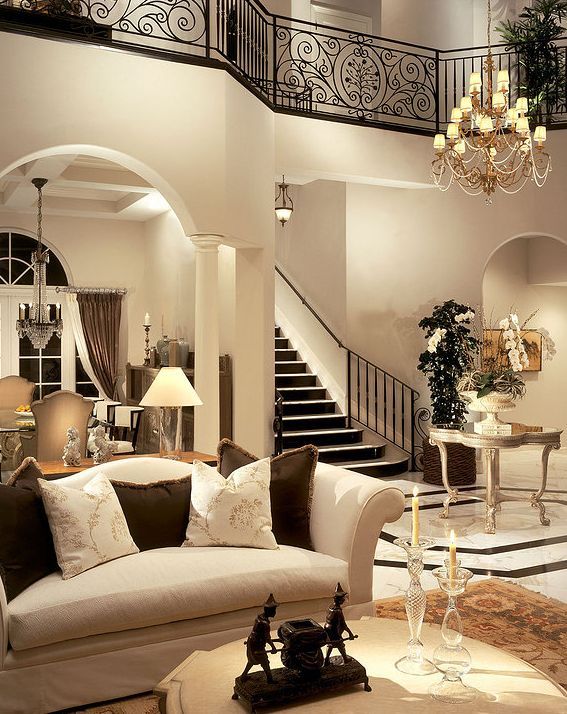 Help the Household Readers Out
Although you don't want a spotlight appearance to the living room, use a layering technique to truly brighten the space. Avid readers appreciate a good floor or table lamp by a favorite chair. The light illuminates the pages while emanating up to the ceiling for the rest of the room's benefit. Use a mixture of floor, table and wall lighting to really brighten the space. For a busy family, everyone can take on their own activity without fighting for a nearby light.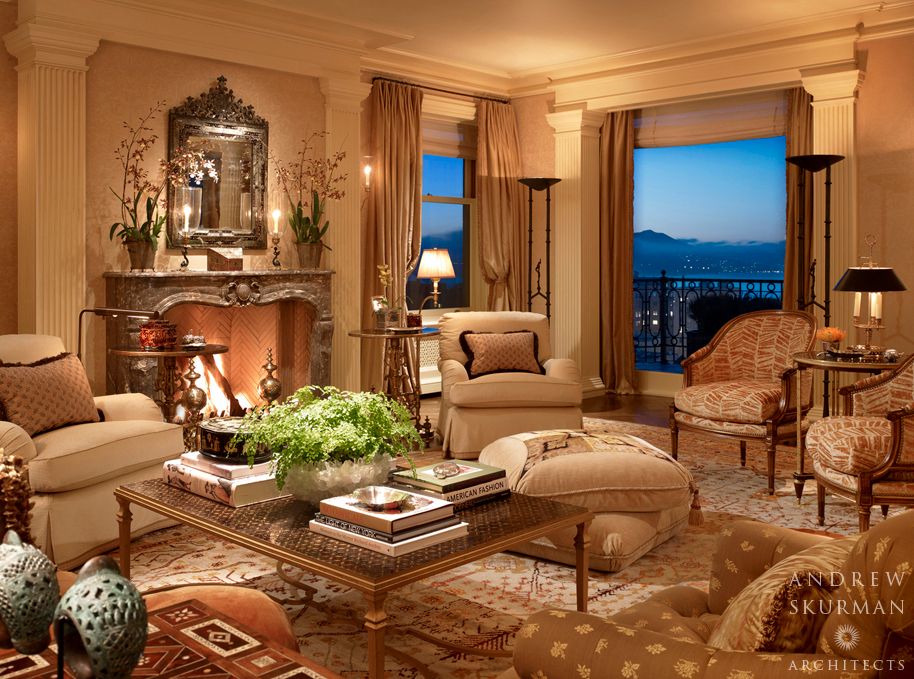 Take a look at this home and be overwhelmed by the beautiful artwork. These pieces may not have such a spectacular impact without the lighting cast upon them. Use angled fixtures like these types or install low voltage lamps through track lighting arrangements. You'll simultaneously light up the art and room. Each fixture is easily maneuvered into almost any angle, allowing you to cultivate a unique lighting design for anytime of year.
Create Mood with Recessed Lighting
Although recessed lighting requires some invasive installation, it provides instant light without any loss of space. If you have low ceilings or simply want to maximize available square footage, recessed lighting removes the need for floor lamps and other fixtures. Orient them straight down or form distinct lighting angles across the living room. There's almost countless lighting designs to be made with recessed fixtures.
Via Zillow Digs
 For more lighting ideas, please head to Modernize.com.
Comments
comments