How Next-Gen LEDs Will Prove Helpful In Reducing the Electric Bills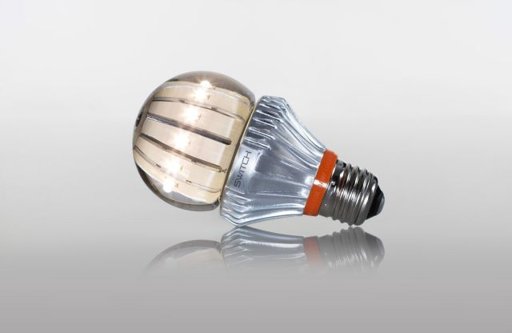 How Next-Gen LEDs Will Prove Helpful In Reducing the Electric Bills
LEDs stand for "Light Emitting Diodes". These are the new power savers these days. These next-gen light emitting objects do a lot more than just saving the electrical energy and cutting off the electricity bills. LEDs top almost every other illuminant in both durability as well as in performance. LED provides a much more efficient way of producing light than the other bulbs and illuminants. This efficiency is because LEDs produce light through the movement of electrons. Whereas on the other hand traditional bulbs pass an electric current through a thin wire, halogen bulbs produces light through the chemical reactions created by the combination of halogen gas and the tungsten filament and finally the fluorescent bulbs use pure electricity to excite mercury vapor and thus produces light.
The difference in light generation capability which LEDs possess due to their solid state results in much higher energy efficiency solution which uses up to 90% less energy than the traditional bulbs, with less wastage of energy on excess heat and movement of particles.
LED lighting has long been considered under-developed and as a result of which it has not been taken up widely by home or business owners. But due to the rapid technological growth that has taken place since last few years, LED lights can now provide you with a bright, low cost and low carbon alternative to the traditional lighting methods.
Benefits of LED lights
The obvious benefit of LED lighting is reduced electricity costs. It can also provide instant, bright and clear light. LEDs are available in warm and cool white shades to suit different situations. LED lightings last for up to 30,000 hours. This means that in an average office environment, requiring 8 hours of constant light daily during the week, an LED light fixture will last approximately for about 14 and a half years. Even in a building where light is required 24 hours a day, there LED bulbs can last up to or more than 6 years. Now this decreases the electricity consumption to more than half and as a result of which electricity bills reduce drastically and users are benefitted in a large scale. This is the reason why these days we see LED connections nearly about in each and every house of our town. Every person next door has an LED connection, which is obvious if you are getting the added benefits of using it.
Cost-savings from LEDs vary between 50 to 90% (depending on what light you are currently using). There is also less consumption than the traditional lightings or illuminants. In traditional lightings due to infrequency the bulb has to be changed from time to time. LED lighting contains no harmful mercury and moreover there is no such infrequency so it is 100% reliable than the other fluorescent and halogen illuminants.
Whilst LED lightings are mostly ignored due to its higher upfront cost, it becomes important to consider the fact that LED lighting pays back in a few years and provides a more efficient alternative. It is basically a one-time investment. Whereas in the case of traditional lightings you change the bulbs every now and then, in case of LED lights you have no such issues. Therefore instead of buying and changing 6-7 bulbs in every 6-8 months with Led you simply buy one LED bulb and it would last for more than a year without any complications and at the same time it would also reduce your electricity bills and make it half proving LED lights better and more reliable.
By Ryan, Marketing Manager at Auto LED Shop
Comments
comments